Our Financial Professionals
Our mission is to work closely with our clients to design financial strategies that provide confidence and clarity while also helping to protect their future. Using customized plans that are created through a true partnership, we empower our clients to weather the inevitable challenges that our complex financial world presents.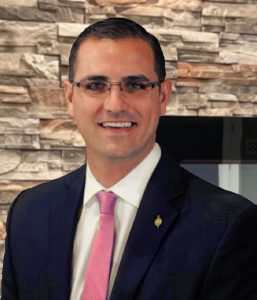 Michael Markey, MRFC, BFAInvestment Advisor, Financial Speaker, Author, and Show Host
Michael Jay Markey, Jr is a co-founder and owner of Legacy Financial Network and its associated companies. His vision has expanded the organization from one location to three, with the hopes to make Legacy a national company. He attained his bachelor's degree from Eastern Michigan University while playing baseball for the Eagles.
Michael's accolades include being recognized as the trainer of the year for a previous insurance employer, a Million Dollar Round Table; member in 2010, '11, '12, '13, '14, & '15. He earned Court of the Table honors in '11, '12, '13, '14 and '15 and Top of the Table honors in '14. MDRT is an exclusive organization designed to recognize those in the top of the insurance services field.1
Here in West Michigan, Michael can be heard on 102.9 FM every Thursday at 11 am for his weekly radio show, "Fireproof Your Finances." He has authored a book, also entitled "Fireproof Your Retirement", and has a monthly column in LifeHealthPro called "Seriously, Dave?" He has been featured in print nationally by LifeHealthPro Magazine as one of "13 Insurance Industry Heroes" and InsuranceNewsNet magazine as a celebrity in the insurance industry. Under his direction, Legacy Financial Network was recognized by A.M. Best's Best Review as one of the top 10 most innovative agencies in the country with their feature article "10 Agencies That Get It Right." Michael has been published in several national trade magazines and was a featured guest on William Shatner's "Moving America Forward." 2
Grateful for the opportunities he's been blessed with, being involved with and giving back to the community have always been important to Michael. Legacy participates in many local events and parades (the company even owns a firetruck for these events and Michael always makes sure he gets to drive it). Legacy sponsors a little league team and has sponsored free throw contests at a local high school where both the student and the school benefit. Michael has pledged most of the proceeds from his book to local fire departments.
In addition to being an investment advisor representative for LFN Advisors, Inc., and an insurance agent for Legacy Financial Network, Michael's main passions are his faith and his family. He shares his faith with his clients and incorporates the values it instills into Legacy's Four-Step System.
For more information on MDRT's qualification requirements, visit MDRT's website at https://www.mdrt.org/membership/requirements/
Guests featured on "Moving America Forward" must pay for some of the production costs as well as the rights to use Mr. Shatner's name and likeness in marketing promotions.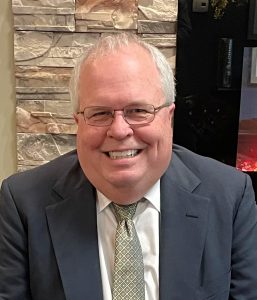 Dale Anderson Investment Advisor
He is a licensed advisor and instructor of finance at Grand Valley State University. An innovative and strategic thinker with a solid history of successfully launching new products and delivering and exceeding profit goals. He has launched new products that generate over $3B in annual revenue and led cost savings projects that have saved companies over $200M annually.
His success is due to his broad based background – finance, sales, advertising, strategy planning and brand marketing – and his analytical, communication and leadership skills. These traits, coupled with his experiences allow him to quickly and effectively uncover value creating opportunities, propose a path to capture them and then lead a team to properly execute.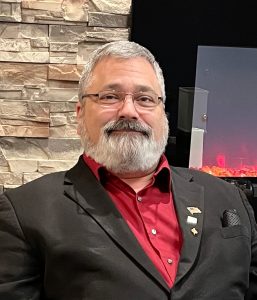 Thomas Francis Managing Agent
Tom was born 1961 in Monterey, California. He proudly served our country in the United States Air Force from 1979 – 1985 and again from 1987 – 1990. He married his wife, Dawn, in 1982 and they have two daughters and five grandchildren; three boys and two girls. He worked in the construction industry for over 25 years, four of which he owned and operated his own construction company. Tom started in the insurance field in 2008, and has been working with Legacy Financial Network since 2010.  Tom is one of Legacy's managing agents in charge of training and mentoring new and experienced agents.
Tom's goal is to help people in retirement or nearing retirement to grow their income safely by using insurance products. Tom feels he has found a career that is both satisfying and rewarding.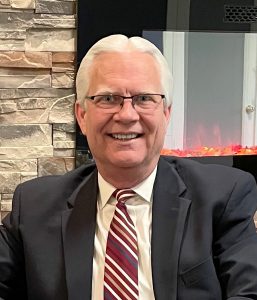 Mike was born and raised in the beautiful city of Holland, MI. After graduating from Grand Valley State University, where he earned a bachelor's degree in business administration, he became an owner of an independent employment agency and was there for over 25 years. Being responsible for running the day-to-day operations, he experienced firsthand the importance of customer service. Helping people was his passion. With a change of career paths in mind, he began looking for a company which put the same importance to customer service and relationship as he had. Approximately three years ago, he entered the insurance industry and ultimately chose Legacy Financial Network. He began helping people in a variety of ways, truly making a difference. Mike has been married to his wife, Karen, for 32 years. They have one son, Grant, a daughter, Kara, and a son-in-law, Joel. When Mike is not in the office, he enjoys playing golf, bike riding and travel.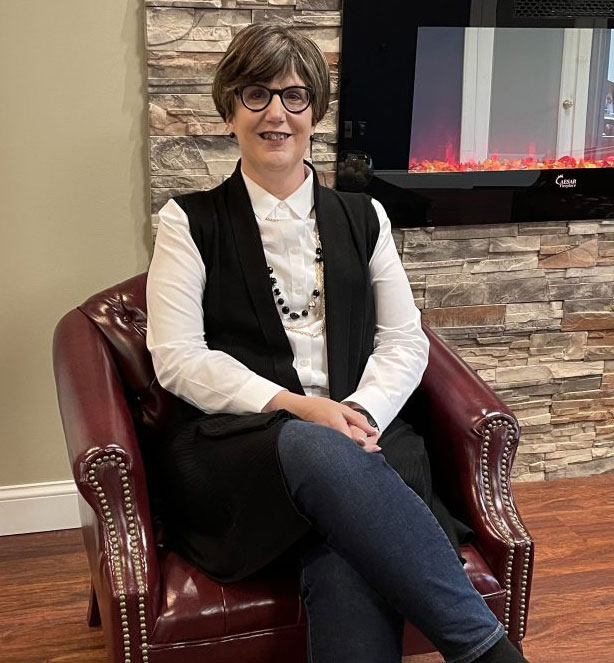 Elizabeth is one of Legacy's newer staff members.  She joined Legacy Financial Network in 2013 after working in the field of adoption for the previous 14 years. Elizabeth began her career in the area of accounting for pension and 401(k) plans. Working with people in retirement again makes her feel her career has come "full circle."
Elizabeth has been a lifelong resident of West Michigan, graduating from Byron Center High School and Davenport College. Elizabeth currently resides in Jenison with her husband, John, and has two grown children. In her free time she enjoys running, walking, cooking and family activities.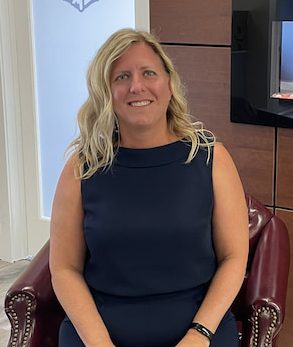 Jill graduated from Grand Valley State University in 2000 with a bachelor's degree in business administration. A member of the Legacy team since 2010, Jill attributes Legacy's success to an unwavering commitment to understanding and fulfilling a clients' needs. A lifelong West Michigan resident, Jill lives in Zeeland with her husband and three children.
"In every phase of our business, you'll find people at Legacy Financial who are dedicated to exceeding your expectations. Our team feels a calling to help improve your retirement outlook and we'll work with you to determine the right mix to insure you will not outlive your resources."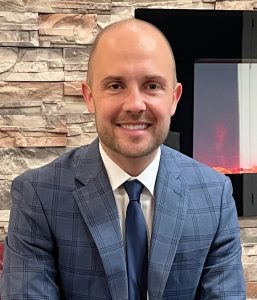 Chris Bushart Agent & Digital Marketing Coordinator
He is a graduate of Western Michigan University with a Bachelor of Science degree. Shortly after college Chris enlisted in the U.S. Navy and served 5 years as an Aviation Electrician where he did 3 combat deployments in 5 years onboard the US Abraham Lincoln followed by 3 years as a Navy Recruiter. During this time, he was awarded the Navy Marine Corps Commendation Medal, 2 Good Conduct Medals, the Humanitarian Medal and won "Recruiter of the Year" in 2013.
Since being honorably discharged from the US Navy in 2012, Chris' experience has been concentrated on personal insurance, life insurance, annuities and digital marketing. Chris and his wife, Brandy live in Portage MI where they are raising 5 children, 3 of whom are adopted.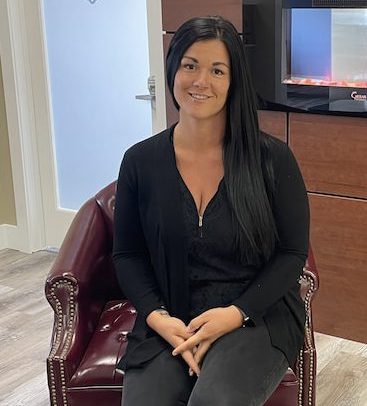 Shana VanZyll Licensed Insurance Agent, Bookkeeper
Shana is originally from Reed City. She moved to the Holland area in 2019 and now lives in West Olive with her Husband Jake and their 3 children. Prior to joining Legacy, she worked for Zeeland Public Schools. She is not only the current bookkeeper but is also a licensed insurance agent which keeps her very busy. Being a mom of 3 has its challenges, but she wouldn't have it any other way. Her hobbies include attending her oldest son's sporting events, random date nights with her husband, planning get together with friends, and being the best mom and wife, she possibly can. She is excited to be a part of the Legacy family and can't wait to help clients with their retirement needs.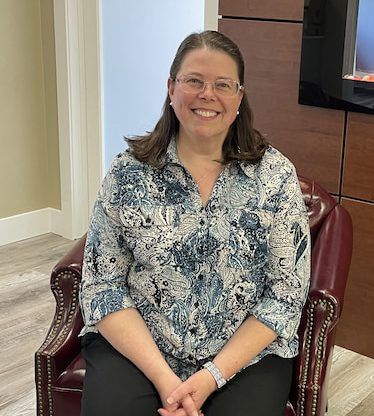 Elizabeth Thies Office Administration
Elizabeth is originally from Kalamazoo where she graduated from Western Michigan University with a bachelor's in Printing Management. She worked at WMU both as a student and library staff member for 12 years, and later worked in Muskegon as a church secretary for 14 years. She married her best friend, Ken, in 1991, and they have 1 son. Elizabeth was hired by Legacy in 2021, and she enjoys meeting the clients and working with the Legacy team as their Office Administrator. Some of her current interests include singing, paper crafting, puzzles, and science fiction.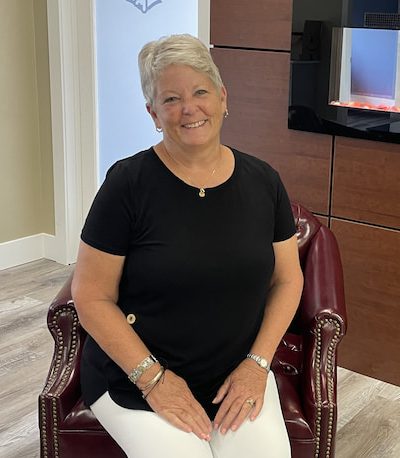 Patricia VanderWall Administrative Assistant
Patricia was born in Dearborn, Michigan. She earned both her undergraduate and graduate degrees from Eastern Michigan University. Her undergrad was a Bachelor of Science in Education, focusing on secondary education and her graduate degree was in Speech and Drama.
After graduating, Patricia spent 13 years in bank management with First Michigan Bank/Huntington National Bank. A focus on investments and insurance while in the financial industry sent Patricia to join MassMutual as an advisor.
After retirement Patricia joined Legacy Financial Network as a member of the support staff.
Patricia will be celebrating 50 years of marriage with her husband, Bruce in 2023. They have 2 sons, and 4 grandchildren